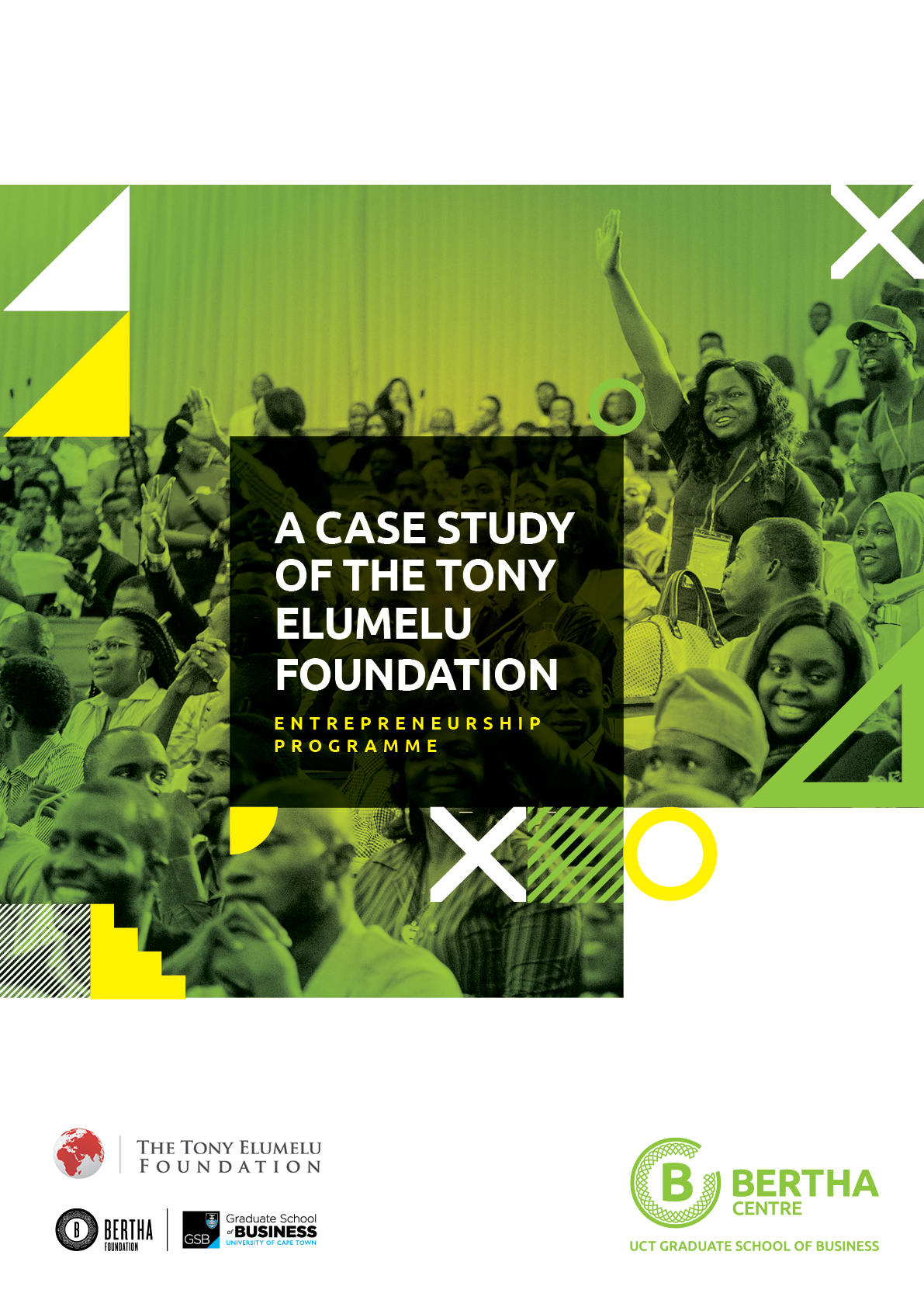 TEF Prize Winner Francis Ayomoh is Leading an Agenda for Universal Health Coverage for All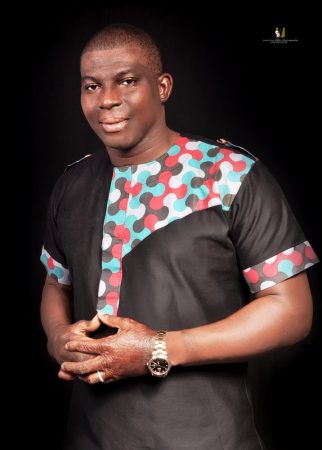 Building the next generation of Africa's leaders is both an organisational mission for the Foundation and a personal conviction of Founder, Tony Elumelu. One way we have been able to fulfil this ambition is through mentoring and the promotion of academic excellence and entrepreneurship, via the Tony and Awele Elumelu Prize. The Elumelu Prize was created to acknowledge the fact that achieving academic success in Africa's tough academic environment reflects a substantial quality in any great leader – succeeding against all odds. By the time the last prize was awarded in 2015, the award had been extended to other tertiary institutions in West Africa with 140 graduates and professionals at 18 partner institutions in Africa benefiting from it.
One of the beneficiaries of this is Dr. Francis Ayomoh. Francis was one of the three outstanding University of Jos students received prizes during the school's convocation ceremony on May 12, 2012.
In May, 2012 Mr. Ayomoh had just finished his call duty at the Jos University Teaching Hospital, where he worked as a House Officer, when he was informed, via phone, that he had won the Elumelu Legacy Prize.
"I knew there was a convocation coming, I suspected I was top of my class, but I hadn't gotten confirmation yet. So, the call confirmed it, But apart from telling me I was going to get the university's award, that was when they told me there was a certain foundation that wants to recognize excellence in Medicine. Working with the foundation exposed me to a lot of opportunities, and I've really learned a lot of entrepreneurship and business management, even though I'm a medical doctor. I have plans to go into business and entrepreneurship in the near future but, however, even Medicine has the business aspect of it.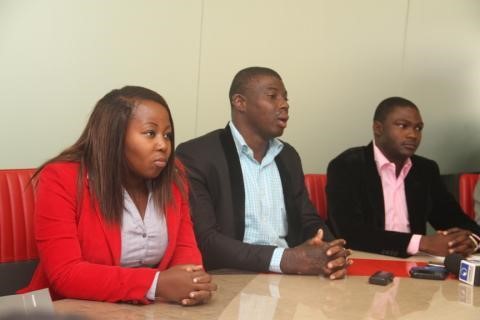 Obianuju Okpara, Francis Ayomoh, and Joel Zuhumben winners of the Elumelu Legacy Prize
After receiving the prizes, each recipient joined a lifelong network of over 3,000 TEF beneficiaries as they successfully enter the workforce and progress to becoming prominent leaders and entrepreneurs.
As a student, he held several positions which included serving meritoriously as President of the Jos University Medical Students Association and as a member of the Jos-Carnegie Partnership with Students Committee in the University of Jos. This zeal and drive for success in him has however not dwindled, In 2015 he was awarded the NYSC Presidential Merit Award by the then President, Goodluck Jonathan owing to his expolits in his state of National Service where he led fellow Corps members to execute several health programs across the State which include mass deworming of over 4,400 primary school pupils and free medical outreaches for about 6,500 adults.
Passionate about Health Policy and Health Financing, Francis has gone on to significantly contribute to the society in his role in the Department of Health Planning, Research and Statistics in the Federal Ministry of Health Headquarters, Abuja, Nigeria.
Over 200,000 children die in Nigeria annually from Infectious diseases. Similar statistics of preventable deaths abound across Africa and are closely related to very weak Health Systems which make Universal Health Coverage appear unattainable in many Africa Countries. The recent World Health Organization (WHO) African Regional Health Report stresses that Africa can make advancements in Healthcare provision only by strengthening its fragile health systems and these areas are where Francis is working to utilize his knowledge and skills to bring in a burst of new ideas, policies and programs which would cause a paradigm shift in healthcare accessibility and delivery in Nigeria.
In recent years, He has taken the plight of people living with disability dear to him as he has worked with several groups to put forward a case for inclusion and mentoring his team of health professionals who would constantly strive for the actualization of the Health-related Sustainable Development Goals in Nigeria.
For Francis, the ultimate goal of leading the quest for improved healthcare accessibility and delivery across Africa and driving an agenda for Universal Health Coverage may be long shot but he is taking each career opportunity as a step towards achieving this in the hope of replicating these successes on a global scale when the need arises.