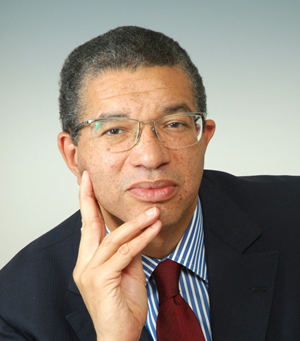 Lionel Zinsou
Lionel Zinsou is an economist and investment banker who was Prime Minister of Benin from 2015 to 2016. Since June 2017, he has been the president of Terra Nova, a centre-left French think tank.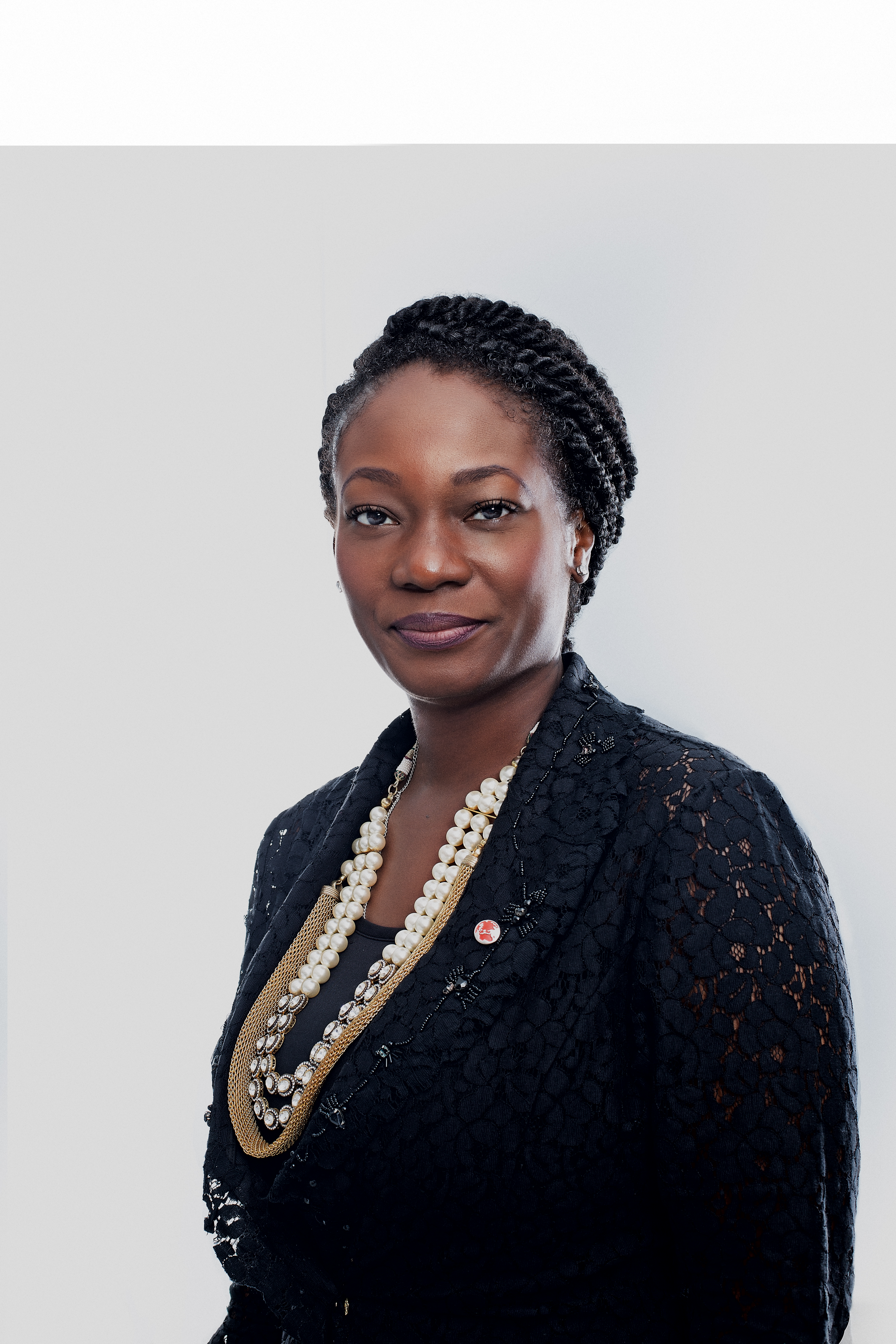 Ifeyinwa Ugochukwu
Ifeyinwa

 Ugochukwu is the Director of Partnerships and Evaluation at The Tony Elumelu Foundation. In this role, she is charged with forging local and international strategic partnerships to scale the $100m TEF Entrepreneurship Programme across Africa with development Organizations, Development Finance Institutions and working with the Public & Private Sector to create an enabling environment for entrepreneurship in Africa.
Ifeyinwa

 is passionate about entrepreneurship and innovation and is a firm proponent of the principle that the empowerment of African entrepreneurs will transform the continent.
Ifeyinwa

 holds a Bachelor of Law degree from the University of Wales, and is a Barrister and Solicitor of the Supreme Court of Nigeria. She is an Associate of the Chartered Institute of Arbitrators and holds a post-graduate degree in Business and Executive Coaching from the Integral Africa Institute, Cape Town. She started her career in 2000 as a Legal Practitioner at Chief Rotimi Williams Chambers, and moved on to become the Company Secretary at Romi Oil and Gas Ltd in 2003.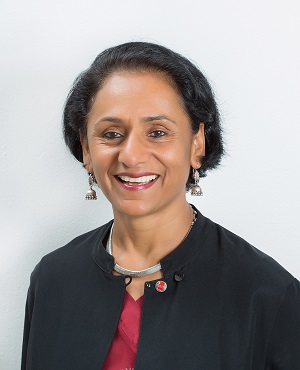 Parminder Vir, OBE
Parminder Vir is the Chief Executive Officer of the Tony Elumelu Foundation (TEF). As CEO, she manages the overall day-to-day strategic development of TEF and its mission of empowering African entrepreneurs, and ensuring that entrepreneurship becomes the primary driver of Africa's economic growth and social transformation.
She joined the Foundation as the Director of Entrepreneurship in April 2014, and was responsible for the design of the $100 million, multi-year, pan-African Tony Elumelu Entrepreneurship Programme. TEEP is an annual accelerator programme of training, funding, and mentoring, designed to empower the next generation of African entrepreneurs. The programme is the first initiative of its kind to be launched by an African philanthropic organisation and is the largest African sourced philanthropic gift, targeting the entrepreneurial space.
She has had a 20-year award-winning career as film and TV producer with BBC Television, Carlton Television and Chanel Four, as well as CEO of her independent production company, Formation Films. She served as a Board Director of several private and public sector boards including the UKTI Asia Task Force, UK India Business Council, Non-Executive Director of Goldcrest Films, Department for Culture Media and Sports, the UK Film Council and The Indus Entrepreneurs UK.
Ms. Vir was awarded an Order of the British Empire (OBE) by Queen Elizabeth II for her services to the Broadcasting and Film industry in 2002.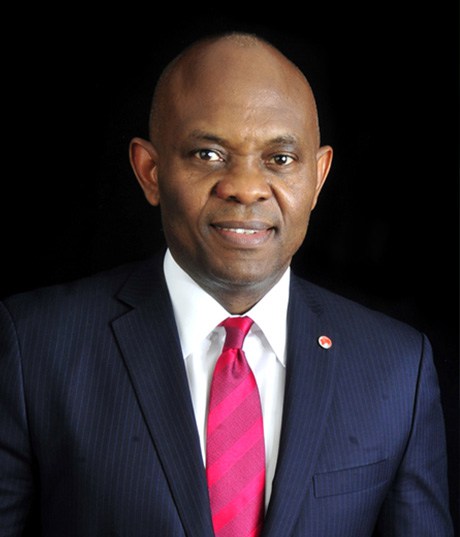 Tony O. Elumelu, CON
Tony O. Elumelu is a visionary entrepreneur and a philanthropist. Born, raised and educated in Africa, Mr. Elumelu has been responsible for creating businesses across the continent, in sectors critical to Africa's economic development.
In 2010, he founded Heirs Holdings, an African investment holding company, with investments in financial services, power generation, oil and gas, agribusiness, real estate and hospitality. In the same year, he established the Tony Elumelu Foundation, an Africa-based and African-funded philanthropy, dedicated to catalysing entrepreneurship across Africa.
He is Chairman of Heirs Holdings, UBA Group Plc, Seadrill Nigeria Ltd and Transcorp Plc — Nigeria's largest listed conglomerate.
In his early career, Mr. Elumelu turned the financially distressed Standard Trust Bank (STB) into a top-five financial services player in Nigeria. In 2005, he led the largest merger in the banking sector in sub-Saharan Africa, between STB and United Bank for Africa (UBA). Today, UBA operates in 19 African countries, as well as New York, London and Paris.
Mr. Elumelu is the author and leading proponent of "Africapitalism," an economic philosophy which advocates for the private sector's commitment to Africa's development through long-term investment in strategic sectors of the economy, that drive economic prosperity and social wealth.
In 2003, the federal government of Nigeria conferred the honour of Member of the Federal Republic on Mr. Elumelu and in 2012 he was named a Commander of the Order of the Niger for his service in promoting private enterprise.
He sits on the Presidential Agricultural Transformation Implementation Council and serves as Co-Chair of the Aspen Institute Dialogue Series on Global Food Security. He played a leading role in the formation of the National Competitiveness Council of Nigeria and now serves as its Vice Chairman. He chairs the Ministerial Committee to establish world-class hospitals and diagnostic centres across Nigeria, and the Presidential Jobs Board, engineered to create 3 million jobs in one year. He presently serves as a member of the Global Advisory Board of the United Nations Sustainable Energy for All Initiative (SE4ALL) and USAID's Private Capital Group for Africa Partners Forum.
For further information, please visit: www.tonyelumelu.com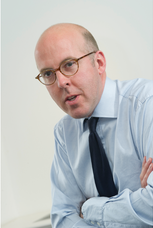 Alex Trotter
Alexander Trotter is a partner and founder of Newmarket Asset Management, a specialist investor in frontier African equities.  He has been involved in African investment and business management since 2006. Prior to founding Newmarket, he was a portfolio manager of Fulcrum Asset Management and previously headed United Bank for Africa's Global Asset Management business.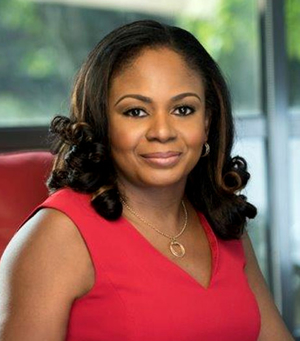 Awele Elumelu
Dr Awele Elumelu is Chairperson of Avon Healthcare Limited. She is also the Chief Executive Officer of Avon Medical Services Limited and oversees the healthcare investments of Heirs Holdings. She holds a Bachelor of Medicine and Bachelor of Surgery degree from the University of Benin. Her experience as a medical doctor includes medicine, surgery, paediatrics, obstetrics and gynaecology and emergency medicine. In Nigeria, Dr Elumelu has worked with the Lagos University Teaching Hospital and, in the UK, with Grantham and District Hospital, Grantham.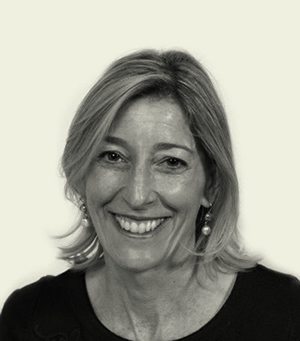 Jamie Cooper Hohn
Jamie Cooper-Hohn is a co-founder of the Children's Investment Fund Foundation (CIFF), where she served as the President and CEO for 10 years and now serves as the Foundation's Chair.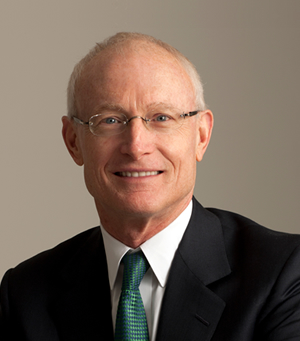 Professor Michael E. Porter
Michael E. Porter of Harvard Business School is widely recognised as the father of the modern strategy field and one of the world's most influential thinkers on management and competitiveness.
He is a leading authority on competitive strategy; the economic development of nations, states and regions; and the application of competitive principles to social problems such as health care.
As Founding Patron, Professor Porter advises TEF's programmes and approaches and provides strategic counsel. Since the inception of the Foundation, he has provided guidance by helping the Foundation deepen its ideas and connect with other best-in-class institutions working to effect catalytic change in the private sector.