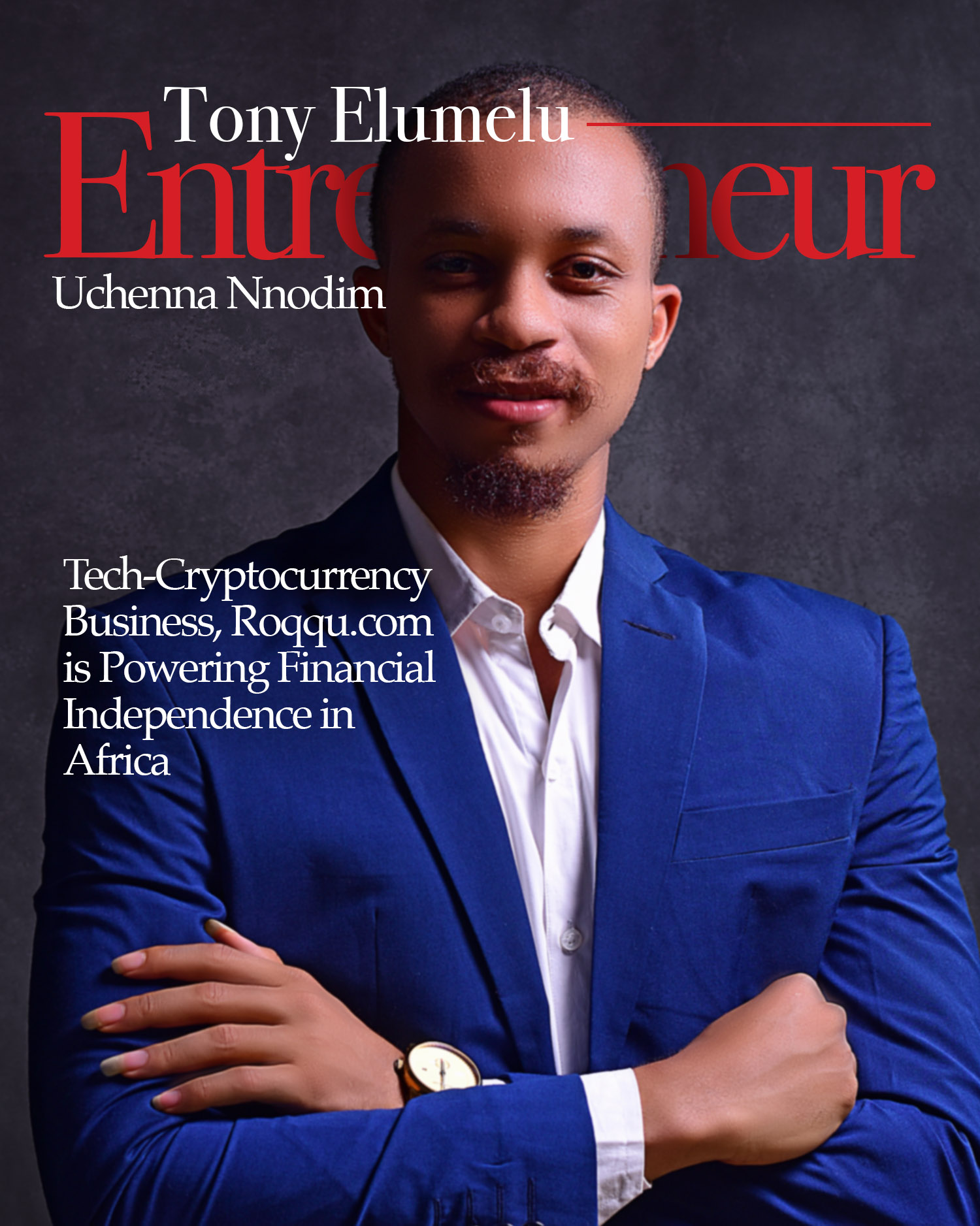 Uchenna Nnodim's Tech-Cryptocurrency Business, Roqqu.com is Powering Financial Independence in Africa
Uchenna Nnodum is the Founder of Roqqu.com, a cryptocurrency exchange platform and Ufinix.com, an online academy for training developers.
In this interview, Uchenna shares a story of resilience and achievements as he builds tech businesses in the African market.
Interview with Uchenna Nnodim:
Since I launched Roqqu.com, we have achieved unimaginable milestones. With our flagship product in the blockchain space, Roqqu.com, we have signed up 30,000 users within our first year of launch and we have transacted over 3 million dollars in this same period.
We also launched UNFINIX.COM, an online academy for training developers, and successfully trained over 4,000 developers across the globe.
However, all these good things did not just start in one day. My childhood experiences played a key role in defining who I am today. It taught me the values of hard work during the early stages of my life.
The act of problem solving and profit-making influenced my decision to become an entrepreneur. I remember the first software product I built to help my department, at the University of Port Harcourt to manage students' results and records when I found out that there were always errors in computing our spreadsheet.
Being an entrepreneur has taught me one thing: To be successful, you need to eradicate every form of mediocrity. Entrepreneurship is a long journey that requires a lot of hard work and patience. Over time, you start seeing the benefit of all the hard work.
About his First Big Break
About our first big break, I first heard about the Tony Elumelu Foundation Entrepreneurship Programme in 2015. I applied but I was not selected. I tried again and voila! I was chosen!
Getting selected on the TEF Entrepreneurship Programme in 2017 was a huge stepping-stone for me. The training, mentorship, and networking are priceless.
With the $5,000, we kick-started a journey that has now become home to 35,000 people that use our products and services.
If I had the chance to meet Tony O. Elumelu, I would say "Thank you so much, Sir. I think that you're really a genius because the money is enough for one to actually start something that could become legendary in the business space."