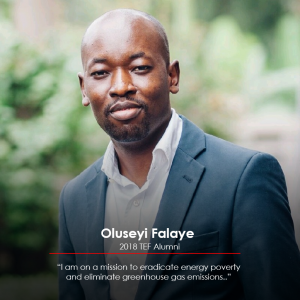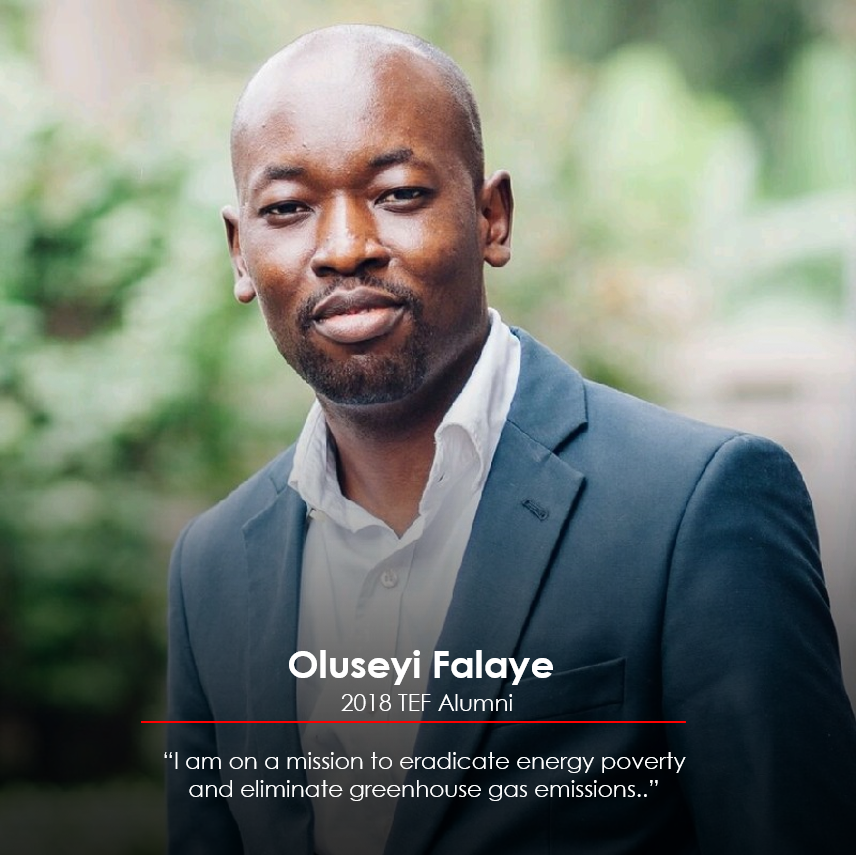 Oluseyi Falaye founded Econergco Limited, an eco-friendly energy company with a mission to eradicate energy poverty and eliminate greenhouse gas emissions.
Read More »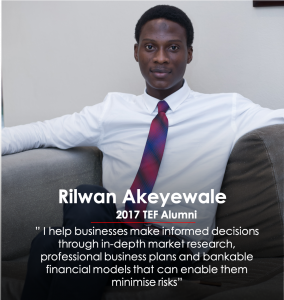 Here is my story   My name is Rilwan Akeyewale, I am a 29year old Techpreneur! I spent my early life in south-west Nigeria, where I
Ifeyinwa Ugochukwu, CEO of the Tony Elumelu Foundation (TEF), will speak on Europe-Africa partnership at two high-level events in Europe this week. She will moderate
The Economist has in its article titled Uberising luck: Africa is full of schemes to help entrepreneurs lauded the support that organisations like the Tony Elumelu Foundation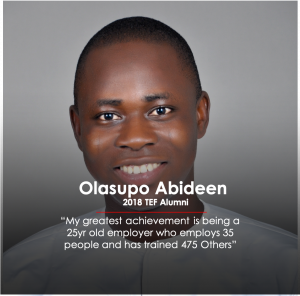 Meet Olasupo I am a 25year old Nigerian entrepreneur, founder/CEO of OPAB Gas with over 6 years of transnational experience leading and working with diverse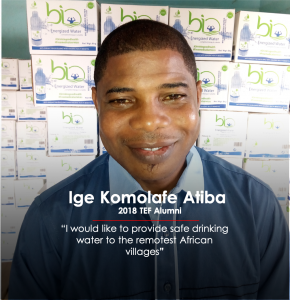 First of All, Introduction I am Ige Komolafe Atiba, an inventor and Social Entrepreneur, Co-Founder and the C.E.O of Laughkord Consult and Resources Ltd; a
Tony Elumelu, Founder of Tony Elumelu Foundation—the leading philanthropy focused on empowering African entrepreneurs—will give the keynote address at the event organised by the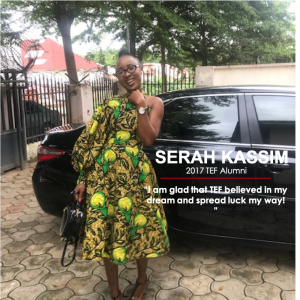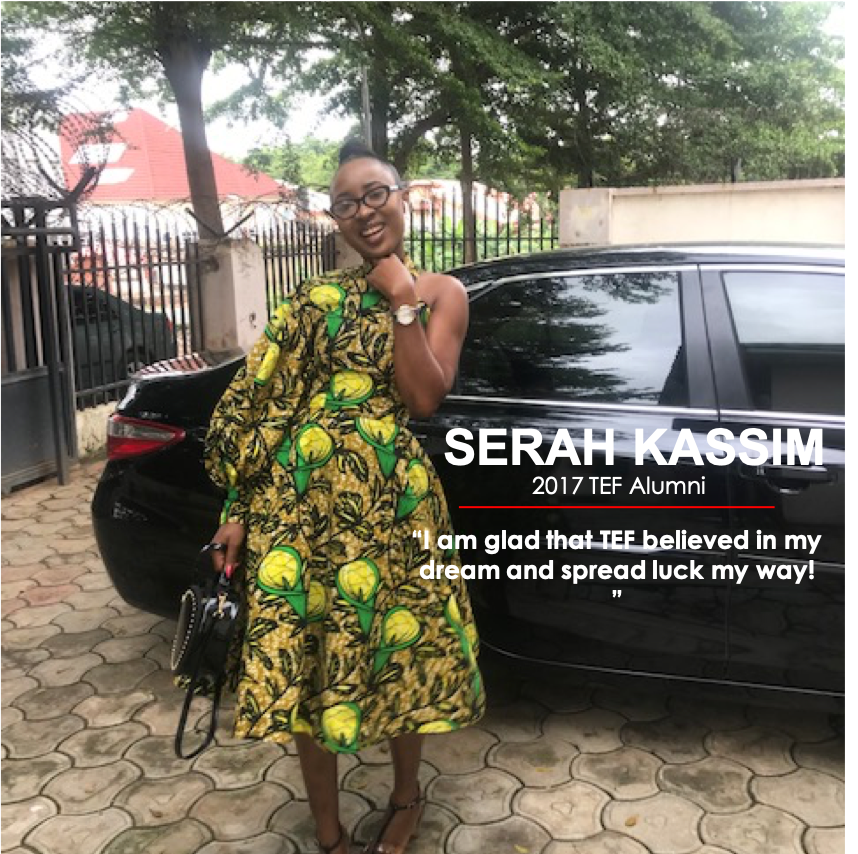 Meet Serah Kassim, the Nigerian Fashionpreneur At the very beginning: My love for fashion was born out of necessity, the need to "slay" on Social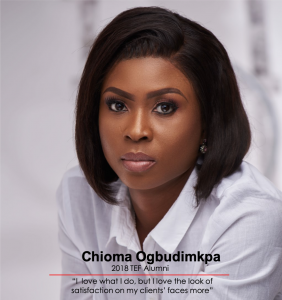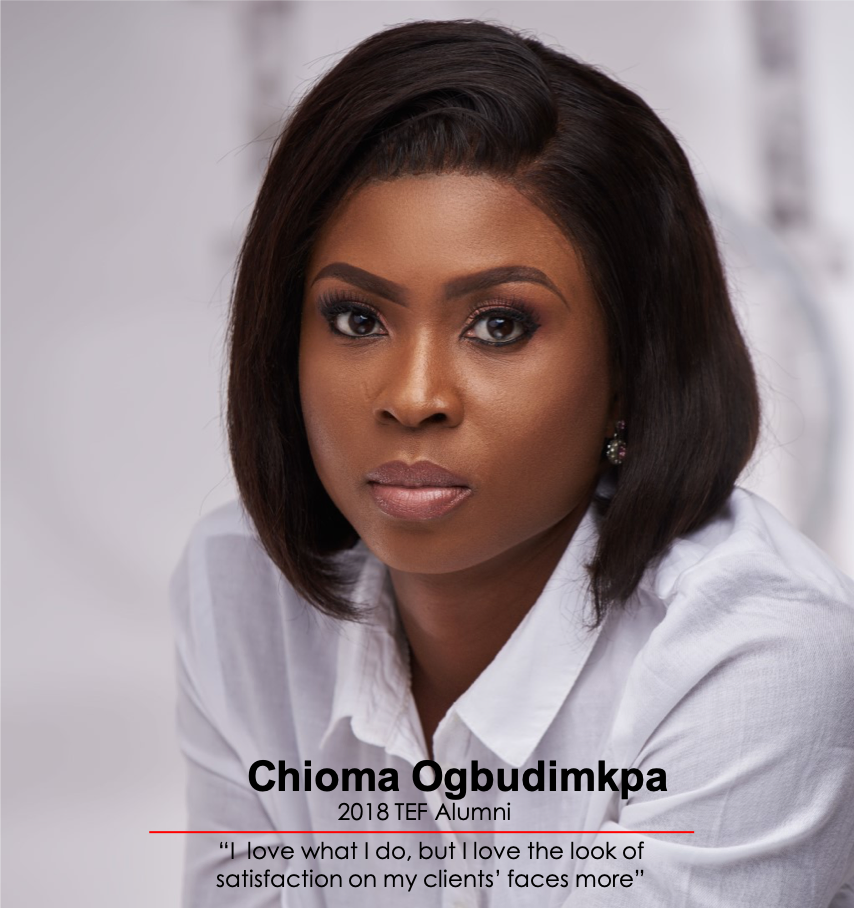 Little Lady Seamstress My mum had a fashion house back in the 90s and as a young girl, I was fascinated by the fabrics –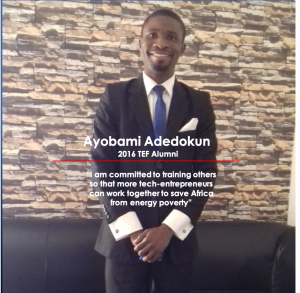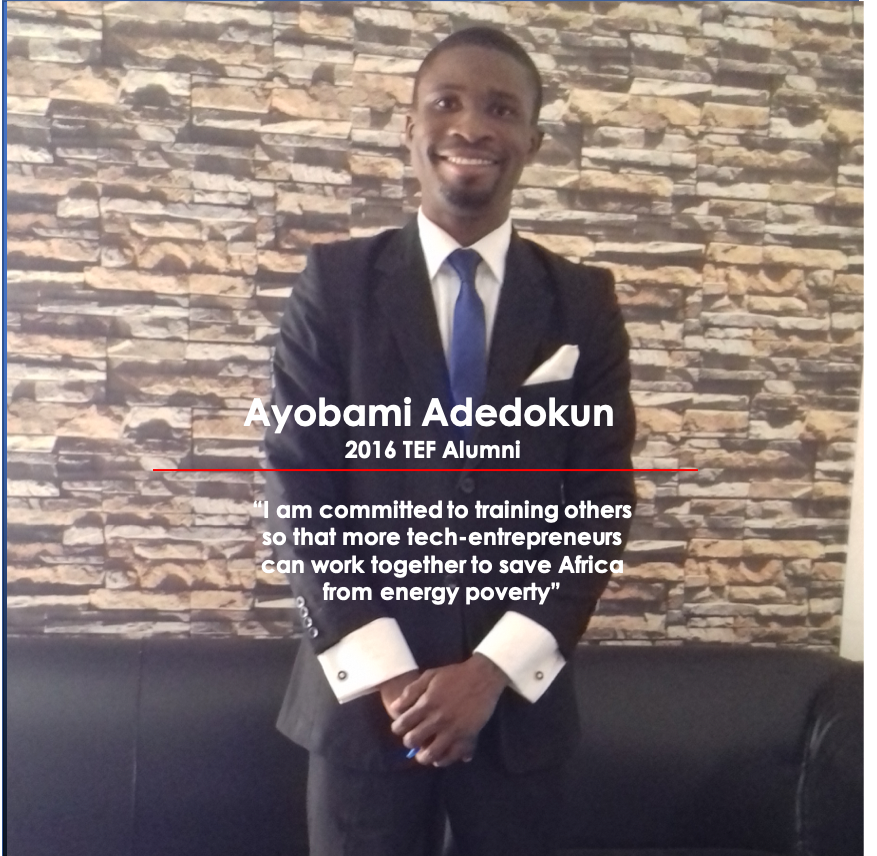 Meet Ayobami Adedokun, the Tony Elumelu Entrepreneur Solving Energy Poverty Through Solar Inverters How it Started Globally, there is a call for renewable and sustainable
The Tony Elumelu Foundation, the leading African-funded and founded philanthropy committed to empowering African entrepreneurs, has announced its last call for applications into its prestigious
Tony Elumelu Foundation, Africa's leading philanthropy empowering African entrepreneurs, was represented by a delegation at Afrexim Bank's Intra Africa Trade Fair in Cairo, Egypt where TEFConnect
…Elevates the Retiring CEO Parminder Vir to the Advisory Board of the Foundation  Left to Right: outgoing CEO, Parminder Vir; Incoming CEO, Ifeyinwa Ugochukwu LAGOS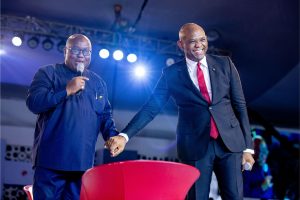 The Tony Elumelu Foundation will open the 5thEntrepreneurship Programme application cycle on Jan 1st , 2019 Applications will be hosted on the largest digital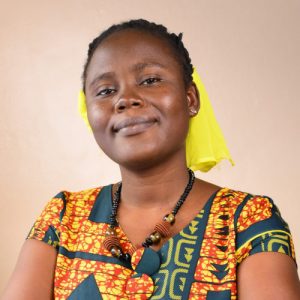 Living in Benin Republic, Carine Bokovo was always worried about the nutritional diet of her the people in her immediate community. On approaching adulthood, after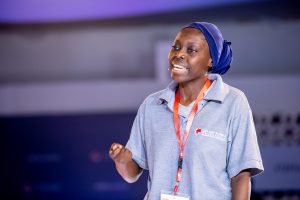 At the recently concluded Tony Elumelu Foundation (TEF) forum, a pitching competition was held which gave entrepreneurs around the African continent to pitch their businesses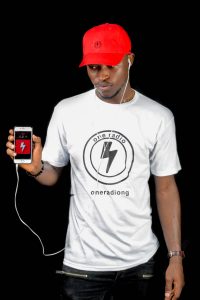 Turning passion into productivity is often easier said than done. However, in the life of Prudence Okoilu, the above statement has become a reality. Starting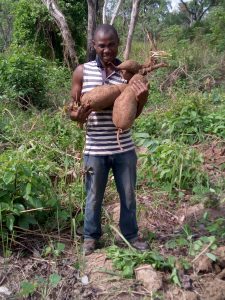 Growing up in Kogi State, Nigeria, with parents who were both entrepreneurs, Abednego Jeremiah was exposed to the idea of business at a very young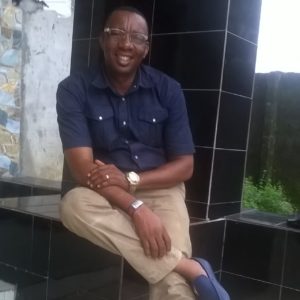 As a product of the Tony Elumelu Foundation, Jerome Ogu (2015, Agriculture) was equipped with the tools he needed to take his catfish farming business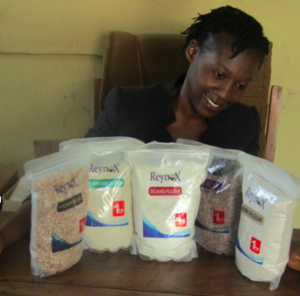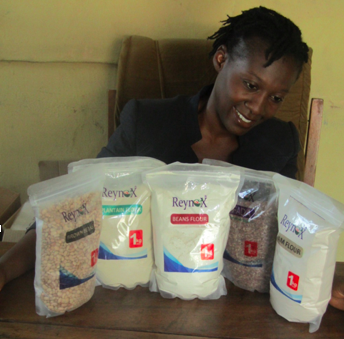 The Learning Process Growing up, Ebere Onyinyechi Ogbonna watched her mother invest her time and resources into the grain storage business and succeed. Given her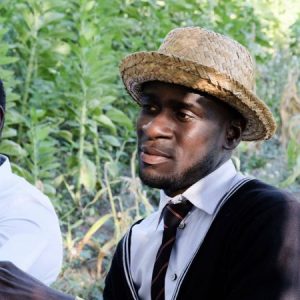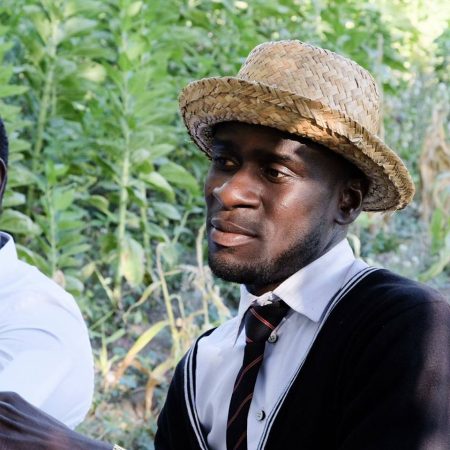 It is often said that change begins with one person who has an idea and Daniel Oulai is a glaring example. Hailing from a small
Stay up to date on our entrepreneurs, events, research and more.