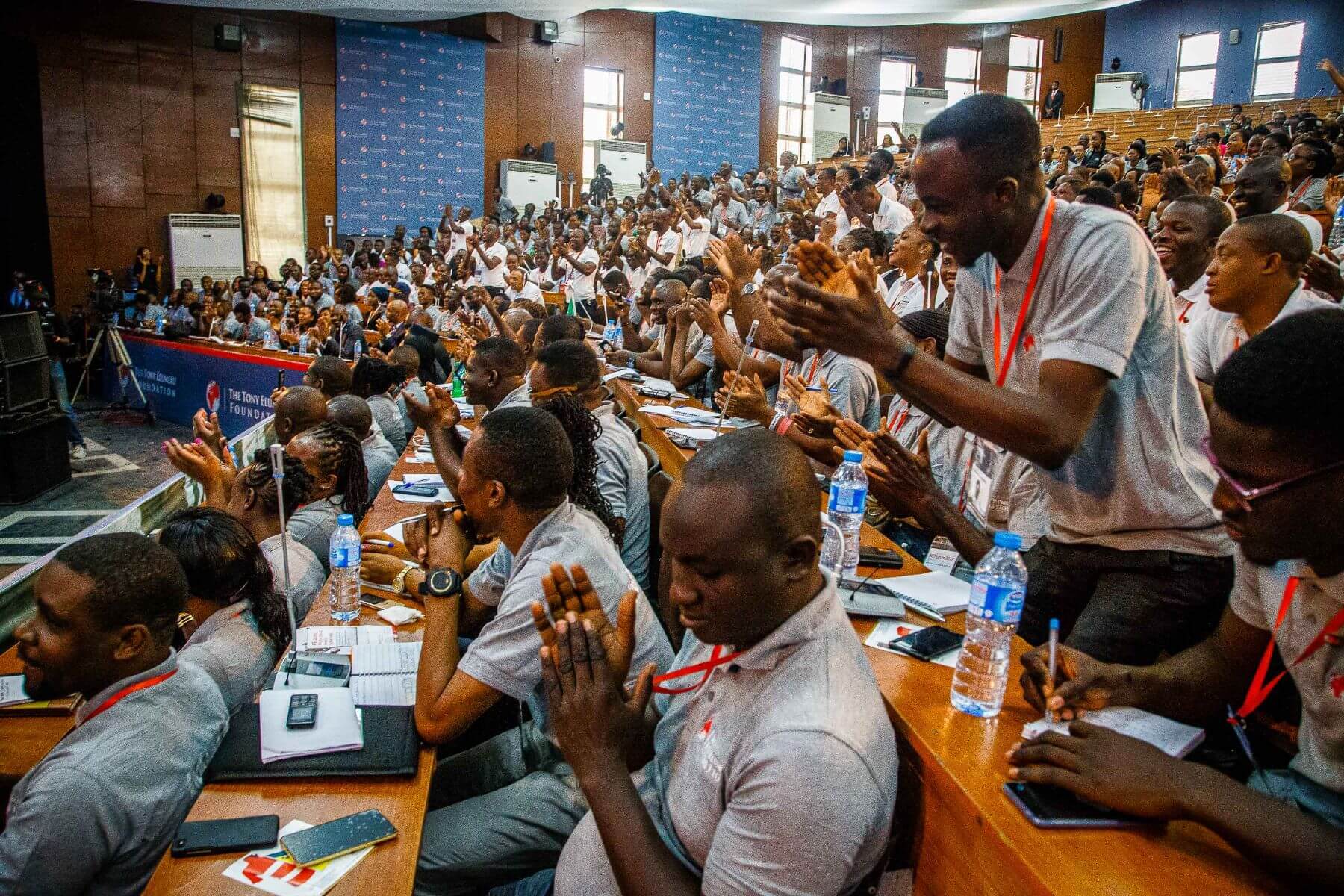 Tony Elumelu Foundation to be Studied as a Gold Standard in African Philanthropy at the New York University
The Tony Elumelu Foundation has been included in the Introduction to Corporate Social Responsibility course of the School of Professional Studies at New York University (NYU) starting this summer as a gold standard in African philanthropy and a successful case study in public-private partnerships in Africa.
Founded in 2010 by economist and foremost philanthropist Tony O. Elumelu, the Tony Elumelu Foundation is the leading philanthropy in Africa empowering African entrepreneurs, with the aim of catalysing the socio-economic development of the continent. The Foundation has set itself apart from others by operationalising integrated programmes to support entrepreneurship in Africa and enhancing the competitiveness of the African private sector.
In 2015, the Foundation launched its flagship Entrepreneurship Programme; a $100 million commitment to empower 10,000 African entrepreneurs over a 10-year period. So far, in its 5thyear, it has empowered 7,520 entrepreneurs across 54 African countries.
The Foundation's inclusion as a case in New York University's syllabus lends credence to its position that the private sector has the potential to accelerate the economy of Africa. In 2018, the Foundation launched TEFConnect, the largest digital hub bringing Africa's entire entrepreneurship ecosystem into one place for learning, partnerships and trade. This platform now hosts over 500,000 African business owners who trade and collaborate to grow their businesses. This further strengthens the entrepreneurship ecosystem to achieve more on the continent.
In addition, the Tony Elumelu Foundation hosts the largest gathering of African entrepreneurs and the entrepreneurship ecosystem at its annual Entrepreneurship Forum. The Tony Elumelu Foundation Entrepreneurship Forum brings policymakers and the private sector together, in a spirit of robust debate and interaction which creates opportunities to generate ideas, forge networks and build intra-African business partnerships.