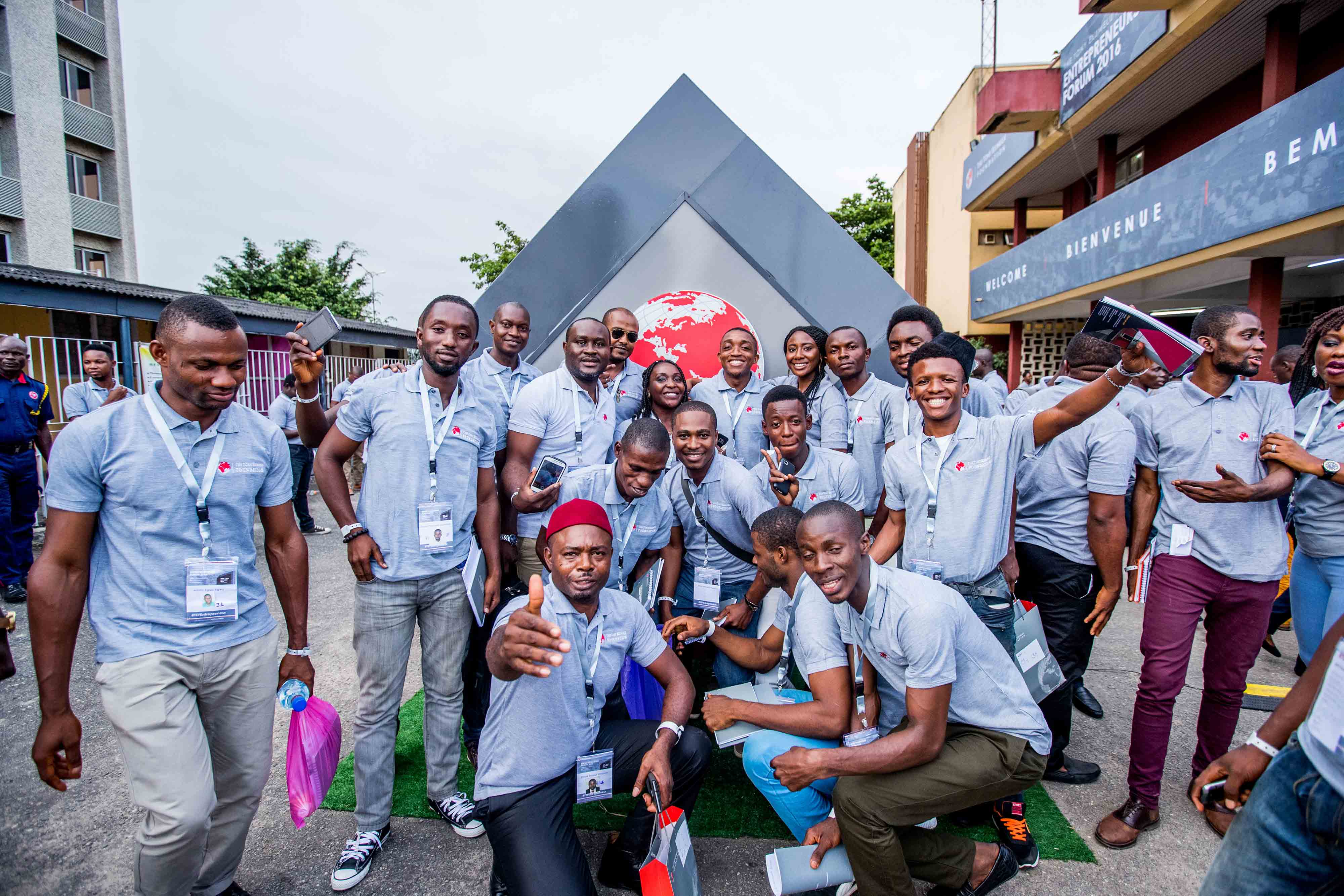 10 Exemplary TEF Entrepreneurs You Should Know About
In the four years that the Tony Elumelu Foundation has run the TEF Entrepreneurship Programme, we have produced 4,470 African entrepreneurs armed with the tools they need to thrive in the African business ecosystem.
At the TEF Forum 2018, taking place at the Federal Palace Hotel on the 25th of October one of the major highlights of the event will be the Alumni and Mentor Awards.
These awards will recognise our most promising and industrious entrepreneurs and mentors who continue to transform the African continent with their businesses.
While we wait in anticipation for this grand event, here are some of our outstanding entrepreneurs that you need to read about.
Annie Wambita
Country: Kenya
Business Sector: Healthcare
Business Name: International Centre for Minimal Access Surgery (ICMAS)
To date, ICMAS has performed over 750 operative procedures, the majority as day cases, and conducted over 45 dedicated workshops. They have trained Surgeons from 11 African Countries.
Joel Cherop
Country: Uganda
Business Sector: Agriculture
Business Name: Ataari River Integrated Irrigation Initiative (ARIII)
ARII has trained 300 young people to engage in Agri-business ventures as a form of employment. They developed the one-acre miracle of onion production where an acre yields in excess of 30-tonnes of onion and now have an income portfolio of USD 20,000 per year.
Eliud Petro Simfukwe
Country: Tanzania
Business Sector: Agriculture
Business Name: Uwanda General Enterprises
Uwanda General Enterprises aids the growth and development of agricultural SMEs and small-scale farmers by giving them access to markets, finance and inputs for modern technology production. Currently, they have organized over 1,000 producer groups in various sectors like forestry, agriculture, fishery and small-scale mining.
Nneile Nkholise
Country: South Africa
Business Sector: Healthcare
Business Name: Med Tecma Group (Pty) Ltd or iMed Tech 
iMed Tech is a medical prosthesis design and manufacturing company, currently segmented in breast prosthesis and creating custom designed breast-forms for people who have undergone a mastectomy due to breast cancer, using 3D design and additive manufacturing in the process chain. Nneile's work in prosthesis fabrication using Additive Manufacturing has led her to be recognised as Africa's top Female Innovator by WEF in 2016 and South Africa youth of the year in 2017. She has now provided thousands of breast prostheses to women across South Africa.
Mavis Nduchwa 
Country: Botswana
Sector: Agriculture
Business Name: Chabana Farms 
Chabana Farms is a successful agribusiness enterprise focused on the integrated farming of cattle, poultry, piggery, donkeys, vegetables, and horticulture. The farm now occupies 247 acres, generates an average of $1.5 million in profit and employs 20 workers to run its operations. She was recently awarded a $2 million contract to supply jugo beans to the local market by the government of Botswana.
Nassima Hofra
Country: Algeria
Sector: Manufacturing
Business Name: Tepropack
Tepropack a company that manufactures plastic packaging, designed for household detergents and auto maintenance products in Algeria. With 9 staff, Nassima has been able to develop her own company as well as train them in the practice of plumbing, welding, electricity, turning and milling.
Michel Nkuindja
Country: Cameroon
Business Sector: ICT
Business Name: Noohkema Game Studios
Noohkema Game Studios is a creative that develops video games for PC and Mobiles. The company uses video games and interactive media to change global perceptions of Africa while preserving the country's cultural identity for the next generations. They also provide services like 3D visualisation, 3D animation and VR dedicated to content development.
Valerio Boco
Country: Equatorial Guinea
Business Sector: Education & Training
Business Name: CPEVS Training Institute
CPEVS Training Institute is focused on training, impacting and empowering students and graduates in order for them to be self-employed after graduation, and also helping them in becoming skilled professionals in their chosen field and as well become major players in the improvement of Equatorial Guinea's economy.
Joycee Awojoodu
Country: Nigeria
Business Sector: Skincare
Business Name: Oriki Group
Oriki Group is a luxury skin-care brand that combines natural ingredients with scientific research to create extraordinary personal care products.
Since completing the Programme, Joycee and her business have grown into a staff strength of 21 with nationwide recognition including the YNaija 100 Most Influential Women – #Y100Women list which spotlights Nigerian women who continue to make lofty strides in different aspects of their lives.
Agboneni Osazoduwa
Country: Nigeria
Business Sector: Professional Services
Business Name: Nenis Engineering Limited (Nenis Auto Care)  
Nenis Auto Care creates jobs for unemployed youths in her community, she offers free workshops on car care as her corporate social responsibility for riders and drivers, a special class for women.