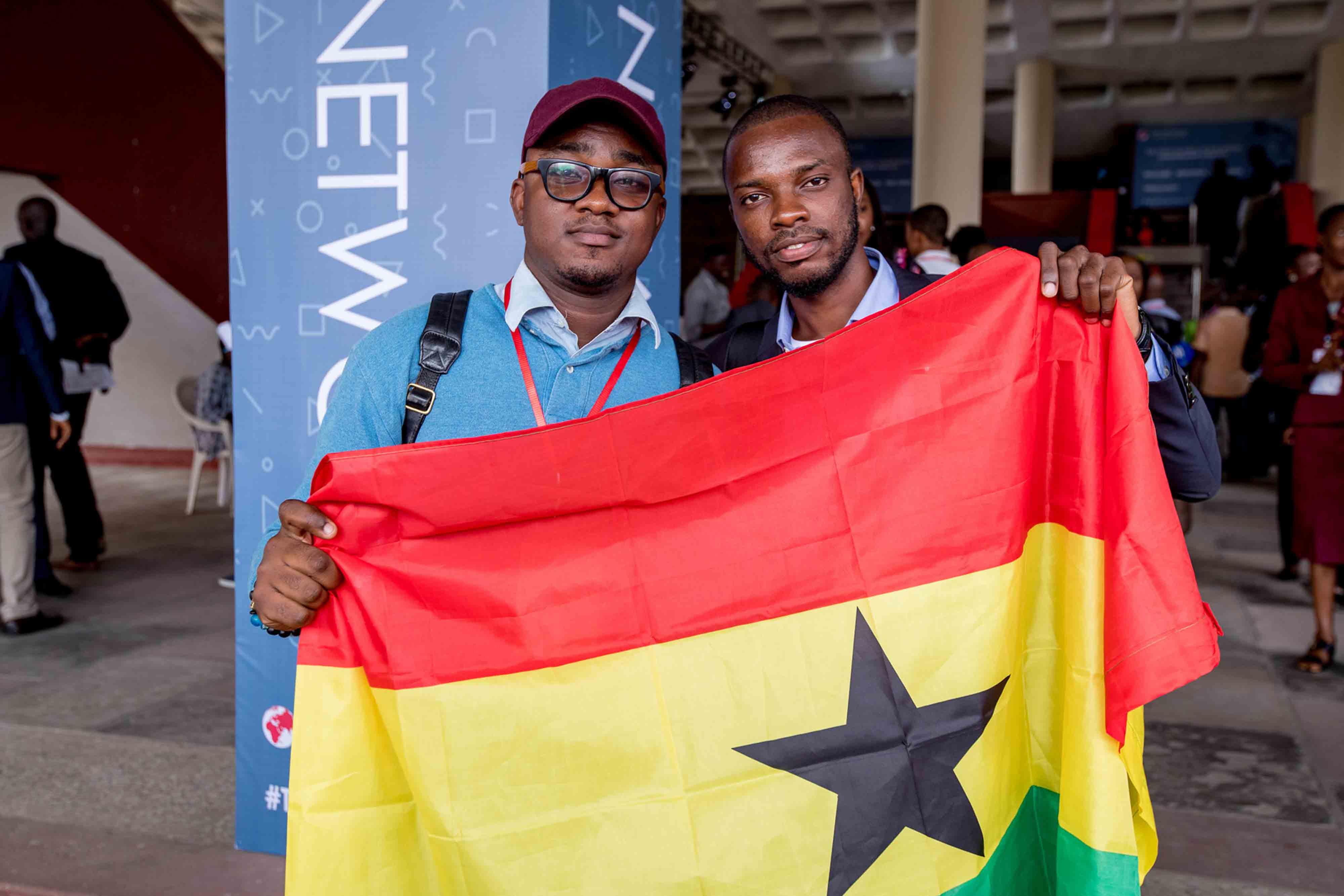 7 Reasons Why You Can't Afford to Miss The TEF Forum 2018
On the 25th of October 2018, all roads lead to the Federal Palace Hotel, Victoria Island, Lagos as the Tony Elumelu Foundation, Africa's leading entrepreneurship philanthropy, hosts the fourth edition of the TEF Entrepreneurship Forum: the largest gathering of African entrepreneurs and the larger entrepreneurship ecosystem.
This year's edition will unite over 5,000 entrepreneurs, global investors, leaders from the African public and private sectors and global leaders for a unique opportunity to generate ideas, grow networks and to forge new alliances.
Each year, the TEF Entrepreneurship Forum packs exciting new features to make the experience truly unforgettable for all participants.
Here are some of the features that make the 2018 edition stand above its predecessors:
The Launch of TEFConnect: Positioned as the "Facebook for African Entrepreneurs", TEFConnect is the world's largest digital platform designed to connect African entrepreneurs and major players in the African entrepreneurship ecosystem using a first of its kind online entrepreneurship space.
This is an open source platform, which will provide bespoke tools and content to catalyse business development for millions across the continent, through technology and directly applicable content. It features a state-of-the-art and easy to use interactive user interface that will enable entrepreneurs to promote their businesses to potential investors and other partners.
The Founder's Dialogue: At this year's forum, the Tony Elumelu Foundation will host an interactive session with President Uhuru Kenyatta of Kenya and President Nana Akufo-Addo of Ghana, moderated by TEF Founder, Tony O. Elumelu. Similar to the interactive session held earlier in the year with President Emmanuel Macron of France, this dialogue will present an opportunity for entrepreneurs to engage directly with our leaders on the development of the continent.
Fireside Chat with Dr. Elumelu: Recently appointed GAVI champion for Immunisation in Africa and TEF Trustee, Dr. Awele Elumelu will be having a fireside chat moderated by CNNMoney Africa Correspondent, Eleni Giokos.
The TEF Marketplace: The Marketplace is an area of the TEF Forum where Alumni will be allowed to market and sell their products and services. Participants will have access to unique products and services.
The Pitching Competition: The 3rd annual TEF Pitching Competition will take place at the 2018 Forum. It will feature five (5) of TEF's most promising entrepreneurs who will be granted three (3) minutes each to pitch their innovative solutions live on stage to an expert jury of industry experts and an audience of potential investors, entrepreneurs, and corporate partners. This session will also have our expert jury giving insights on ways for entrepreneurs to ensure that their businesses are investor ready. Moderated by BBC Correspondent, Mayeni Jones, the list of judges includes, Owen Omogiafo, Sam Nwanze, Lanre Da Silva, Alessia Balducci, Oluchi Onweagba and Angelica Nwandu.
The Alumni & Mentor Awards: The Tony Elumelu Foundation is recognizing our most promising and industrious entrepreneurs and mentors who continue to transform the African continent with their ideas and acts of service.
The Unveiling of The TEF Impact Documentary: The Tony Elumelu Foundation will be premiering its first-ever impact-documentary at this year's forum. This documentary will feature exemplary TEF entrepreneurs at their places of business showcasing their products and services as well as the impact they have made in their immediate community.
For more information or inquires on the 2018 Forum, click here.